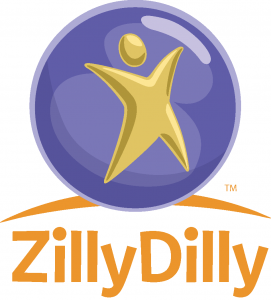 Customize a healthy and safe internet for your child
Video Clip: Click to Watch
MyDigitalFamily, Ltd. announced today the release of the ZillyDilly iPad browser for children. Based on parenting guidance by a leading American child and adolescent psychiatrist Eitan Schwarz, MD, FAACAP, DLFAPA ("Dr. S®"), ZillyDilly reinvents the internet for parents and children alike. Dr. S states, "Technology can be very positive, but parents must pay attention and make it so. Children's minds are miraculously precious, and the iPad and internet are too good to waste. Unless a digital device enhances family life and child development, it does not belong in the home. Period"
To align the use of technology with positive benefits to kids and families, ZillyDilly encourages a healthy balance of online time and content and teaches moderation. The system is based on parenting guidance by Eitan Schwarz, MD ("Dr. S®"), a leading American child and adolescent psychiatrist and author of "Kids, Parents & Technology: A Guide for Young Families"
Dr. S notes, "ZillyDilly is a robust and safe web experience planned and controlled by parents and designed to teach children good media consumption choices. Good habits, formed early with the tutelage of caring parents and professionals, can last a lifetime. ZillyDilly also prepares kids for life in a complex digital world drowning in information with opportunities for regular discussions with parents and other caretakers"
ZillyDilly stays current and relevant. To initiate the ongoing maintenance process, ZillyDilly editors review thousands of websites. Of these, only the best are closely inspected and included in a continuously updated database. Parents then select ranked age-, gender-, and language-specific sites appropriate for five Growth Opportunities: Family Relationships, Socialization, Values Education, Education Enrichment, and Entertainment to immediately populate the child's browser. Children can visit only sites chosen by parents.
ZillyDilly's age-sensitive automatic timers offer children a balance of Growth Opportunities and total daily and weekly online times based on Dr. S' guidelines. Parents can design, track, and monitor the child's web activity from any desktop computer or iPad. "We want technology to work for good parenting rather than against it for a change," according to Dr. S.
"Several recent studies have confirmed that parents and professionals are totally right to be very worried: We don't yet know how much and until what age, but we do know that unsupervised digital media consumption can actually damage children's functioning and emotional and cognitive development and hurt family life probably at least through the teens," the doctor adds.
ZillyDilly is a comprehensive system for parents to manage their children's iPad internet use. Parents can
• Systematically introduce preschoolers to the internet. Parents need a sensible way to bring youngsters into the digital age.
• Expand privileges for older children for growing responsibility and online independence. Children learn at different rates, and their accomplishments deserve recognition.
• Adjust presets and select content to accommodate special needs, such as ADD, autistic spectrum disorders, and specific learning challenges.
• Control online time and content as tightly as needed and even shut down access in special cases.
• Track which websites their children visit and for how long to assure compliance with the media plan and adjust it.
• Practice better parenting in a digital world with extensive advice from Dr. S that appears in FAQs and popups that can be used in managing all media.
• Find best content, including bilingual sites, sites with parent/ teacher guides, or sites for particular interests through built in filters and search functions.
ZillyDilly's age-specific design is keyed to growing children's changing developmental needs by
• Allocating online times and contents by age group (2-4 years old, 5-7, 8-11, 12-16, 17+) and gender. For example, Facebook is not an option for younger children. The oldest age group is an option for grownups who want occasional access to the iPad.
• Monitoring safety and blocking external web links such as ads and other distractions.
• Helping protect attention span by limiting choices and practicing focus and time management.
• Discouraging internet overconsumption by teaching moderation and limiting time sitting indoors.
• Offering a comprehensive and fun online experience, especially by including children in the media plan site selection process.
• Promoting ongoing family discussion of healthy and safe media consumption, as essential for today's children as planning and learning hygiene, diet, and other health practices.
The ZillyDilly system now supports up to five active users, and is ideal for home or small group use. Later versions will accommodate larger groups, such as classrooms, and other practitioners, like librarians, therapists, and pediatricians.
ZillyDilly is available now in the Apple iTunes App Store FREE for a limited time.