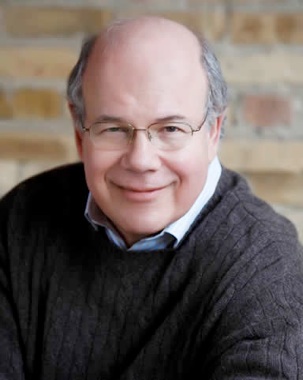 My Digital Family's Dr. Eitan Schwarz practices child and family psychiatry in the Old Orchard Professional Building in Skokie, Illinois.
Following his University of Chicago and Michael Reese Chief Residencies, Dr. Schwarz settled in the Chicago area. Currently on the faculty of Northwestern University Feinberg School of Medicine, Dr. Schwarz researches the use of digital media in therapy with children.
His research combined with his nearly 40 years of medical practice led him to write Kids, Parents & Technology: A Guide for Young Families. The book is a practical and comprehensive guide for busy parents and other care givers in managing the electronic media in their digital households. Age-specific chapters provide detailed advice and hands-on tools, including his Media Plan, for managing kids' media consumption in a digital world. Dr. Schwarz provides a medical, intellectual and moral framework within which  parents can manage kids' media life.
"Kids need healthy media diets now to create nourishing futures. Otherwise, kids will consume junk media as they do junk food," says Dr. S.
Harvard Medical School lecturer Dr. Alvin Rosenfeld praises the book, "Finally someone – Dr. Schwarz – has given parents an easy-to-read, but very helpful guide to managing the electronic world that surrounds children and us. Read it!"
Previous to writing Kids, Parents & Technology: A Guide for Young Families, Dr. S. consulted at the Heartland Alliance; The Ark, area public schools, United Charities of Chicago, and numerous other local social service agencies.
Dr. S has served on the Board of Directors of Chicago's FAMILY FOCUS for over ten years and has been consulted for his expertise in Highland Park; Winnetka, Worth, Blue Island and Ravenswood.
Bernice Weissbourd, Founder and President Emeritus of Chicago's FAMILY FOCUS remarks, "Parents who are confounded by the digital age; parents who are worried about its effect on their children, parents who recognize that resisting it is of no avail—which is most parents—will find this book enormously helpful. Dr.Schwarz offers knowledge-based, practical ways to turn the digital age from a foe to a friend in children's and families' lives. It's the book parents have been waiting for."
Media consumption is here to stay and has much to offer. Yet, without sensible guidance, kids consume junk media as they do junk food. Dr. S offers parents a positive approach to balancing and managing their children's use of computers and other electronic devices. Parents using Dr. S's medical, intellectual, esthetic, moral and family-centered guidelines can adopt a new mindset, becoming empowered with innovative tools that improve family life and child development.
Kids, Parents & Technology: A Guide for Young Families is available online