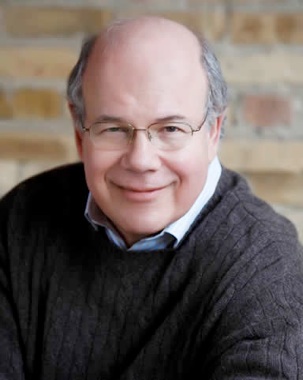 EITAN D. SCHWARZ, M.D., D.L.F.A.P.A., F.A.A.C.A.P., is a doctor who knows kids, media, and families. He is board-certified in both general and child and adolescent psychiatry. During his nearly 40 years of distinguished practice and teaching in a variety of public, private, and academic settings, Dr. S has been steadily learning about the needs of children and families. Since medical school at Johns Hopkins, he has also been studying the uses of technology in health care and the practice of medicine. He has taught at the University of Chicago and University of Illinois and is currently on the faculty of Northwestern University. He has recently researched the use of digital media in play therapy with children.
Locally, following his University of Chicago and Michael Reese chief residencies, Dr. S has been continuously treating children, families, and adults, and currently still practices at Old Orchard in Skokie, with special expertise in combining psychotherapy and medication use. He has contributed to our community as a consultant in Blue Island, Highland Park, Skokie, Winnetka, and Worth. He has also worked at the Glencoe, Deerfield, and Evanston elementary and high schools, The Ark, Heartland Alliance, United Charities of Chicago, and numerous other Chicago area agencies. He served as Division Head of Child and Adolescent and Pediatric Psychiatry at Evanston Hospital, bringing the program into national prominence and heading an intervention and research team following a 1988 school shooting. He has served on the Board of Directors of Chicago's Family Focus for over ten years.
Listed in Marquis' Who's Who in the World, Who's Who in America, Who's Who in the Mid-West, Who's Who in Medicine and Healthcare; 21st Century Award for Achievement, International Biographical Centre, Cambridge, England; 2002, 2003 Top Doctors in Chicago Metro Area, Castle Connelly Medical, Ltd., New York, NY.; Guide to America's Top Psychiatrists, Consumers' Research Council of America, Washington, D.C. Best Psychiatry Doctors in USA.